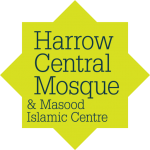 10 December 2023

27 Jumādā al-Ula 1445

Isha Iqamah

7:20 PM

2 Hours 21

Minutes

Prayer
Begins
Iqamah
Fajr
6:15 AM
7:00 AM
Sunrise
7:55 AM
Zuhr
11:59 AM
1:00 PM
Asr**
2:05 PM
2:30 PM
Maghrib
3:51 PM
3:56 PM
Isha
5:28 PM
7:20 PM

Jumuah

12:30 PM

|

1:15 PM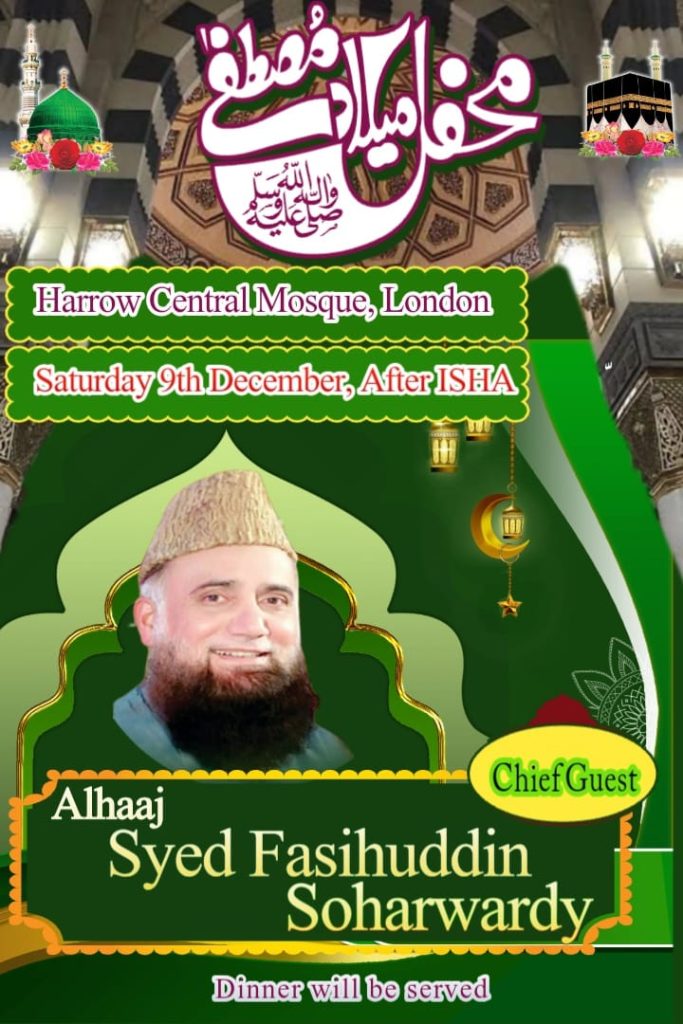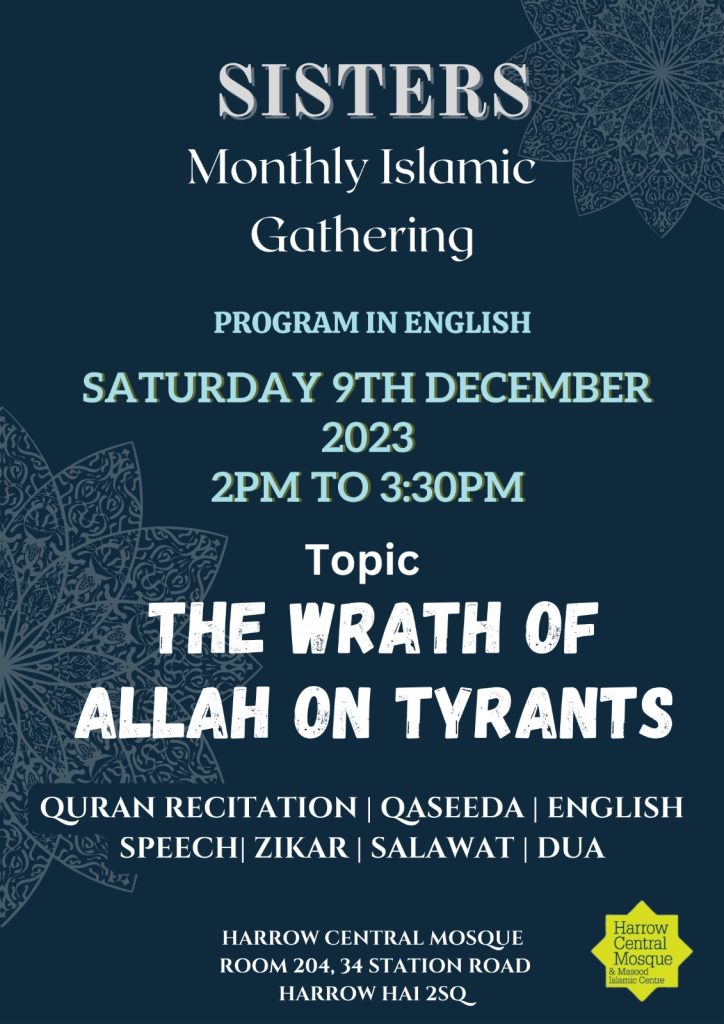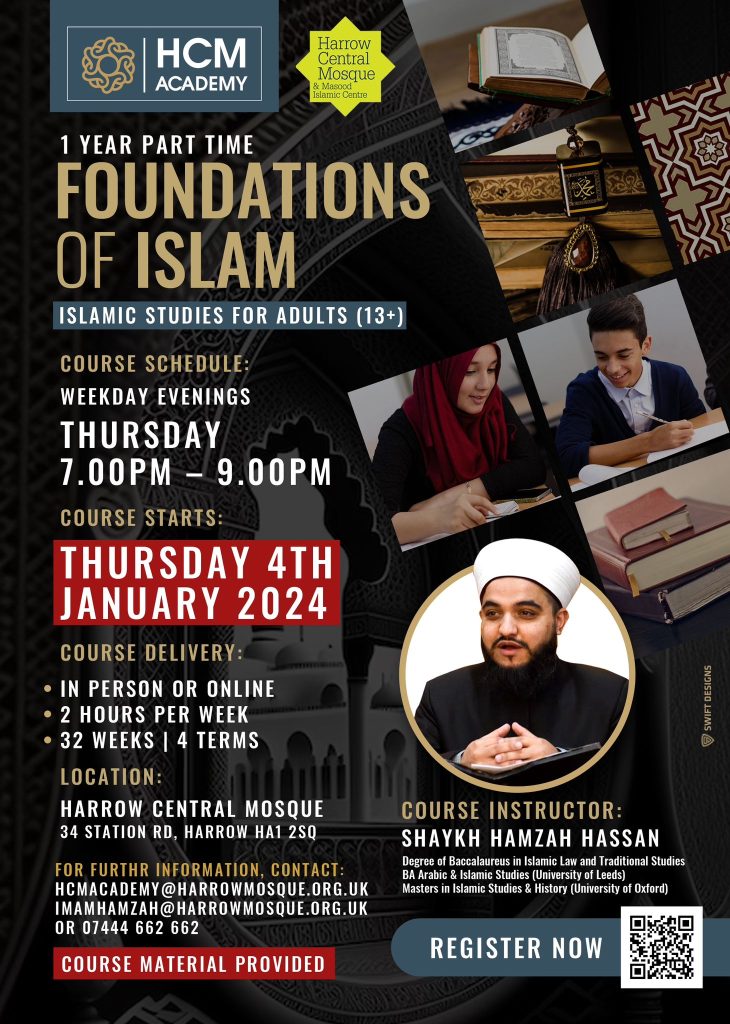 Alhamdulillah Harrow Central Mosque (HCM ACADEMY) is pleased to announce the starting of  'Foundations of Islam' 1 year Part Time (13+)
This course is for students of all abilities and backgrounds in a low commitment and non judgmental environment.
– Highly Structured Teaching (English)
– 1 day a week (2hours) – Part Time
– Course booklets provided
– Open to males and female 13+
– Low Pressure Lecture Format
Limited Places
Enrolment Now Open
Starting January 2024
Register now using the QR code or the following link:
https://forms.gle/HieH1uYS6AMARf3A9
Limited Places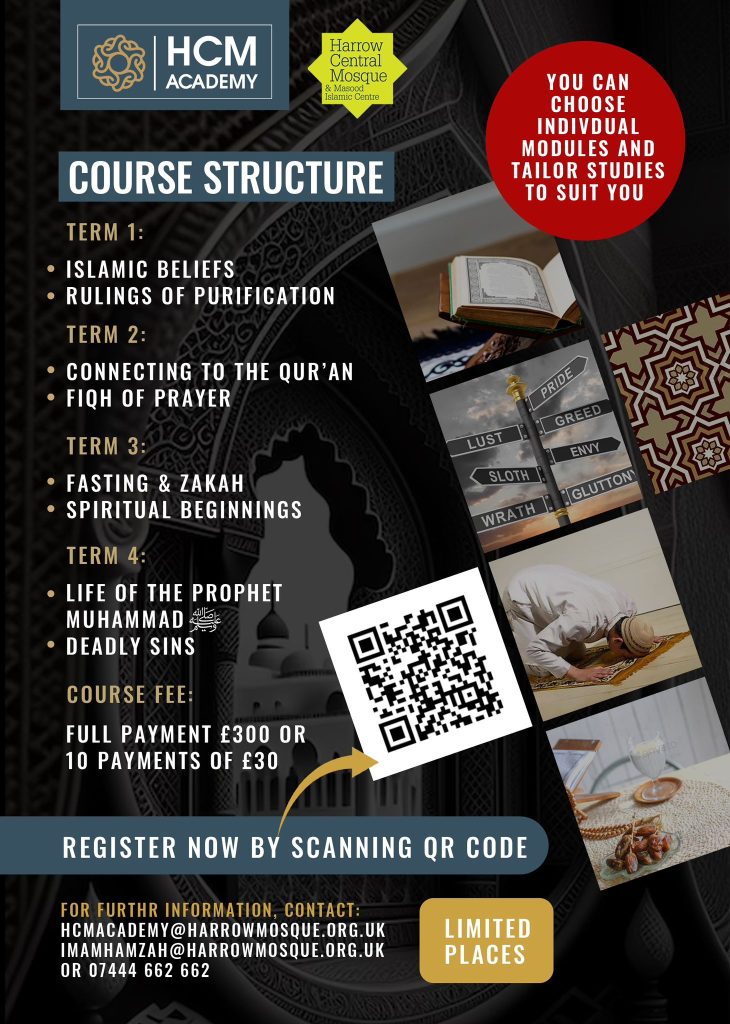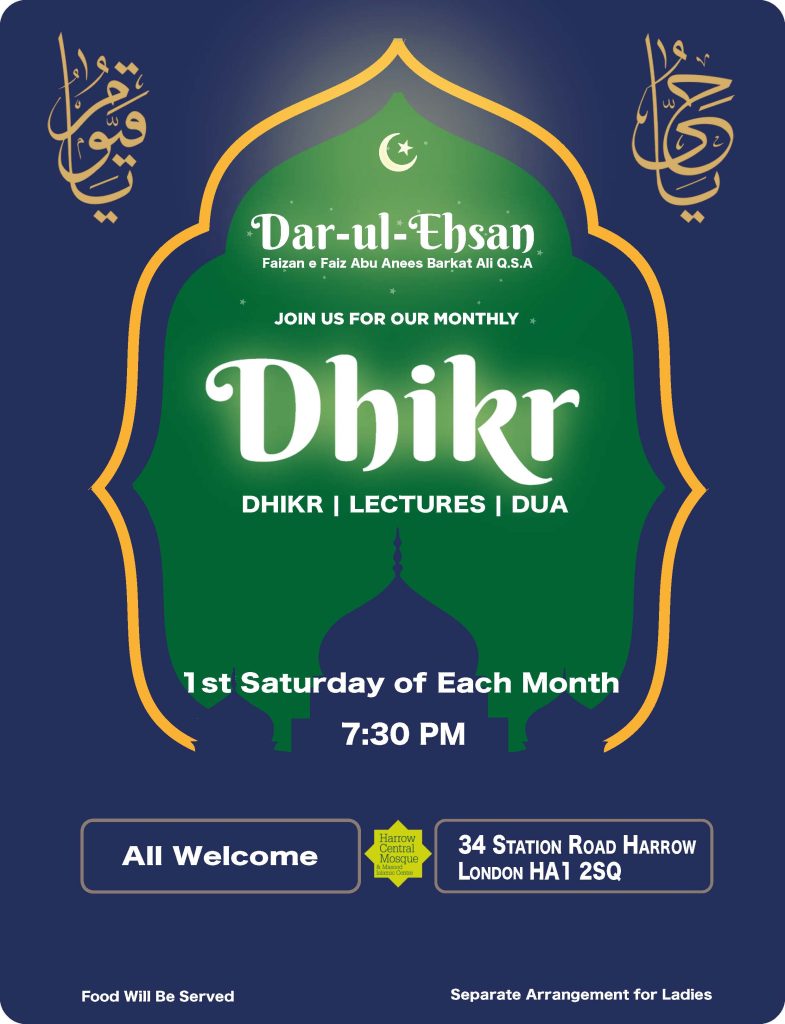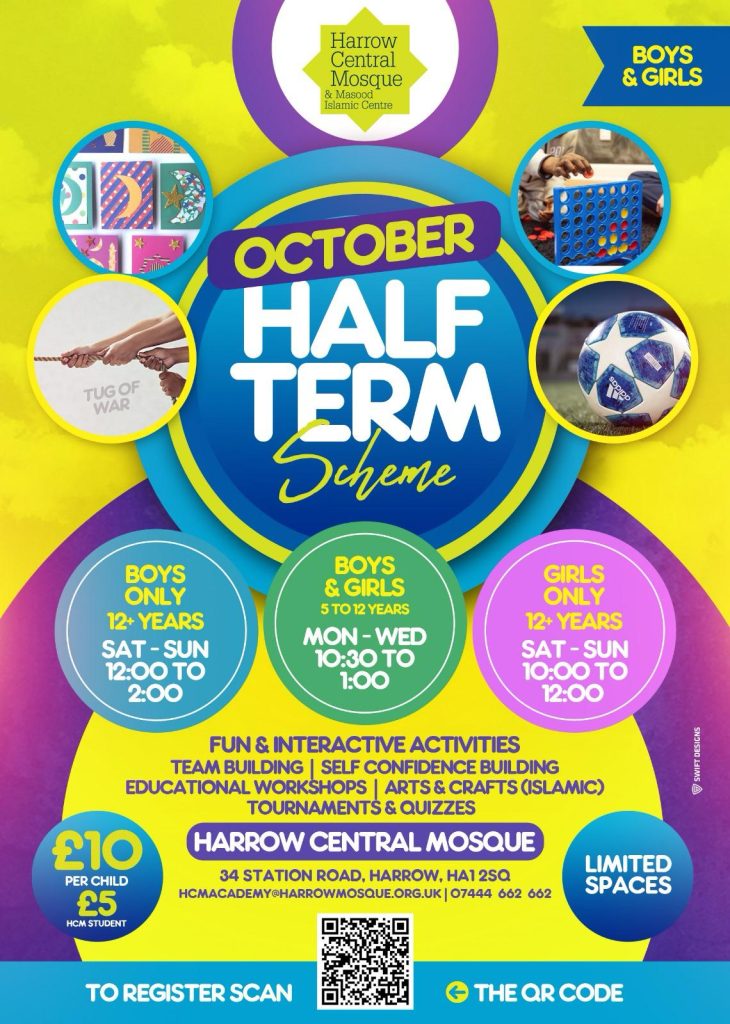 OCTOBER HALF TERM HOLIDAY SCHEME
Salam and we hope you are well.
HCM Academy (madrasa) is organising a HOLIDAY SCHEME for different age groups during the half term holidays.
This will include a variety of activities including:
-Games
-Quizzes
– Islamic workshops
-Arts and crafts.
Snacks will be provided.
Limited places.
Payment can be made on the day at 2nd Floor Madrasa office.
You can register your child through the following link:

Jazak Allah
Imam Hamzah Hassan
(Head of Education)
HCM Academy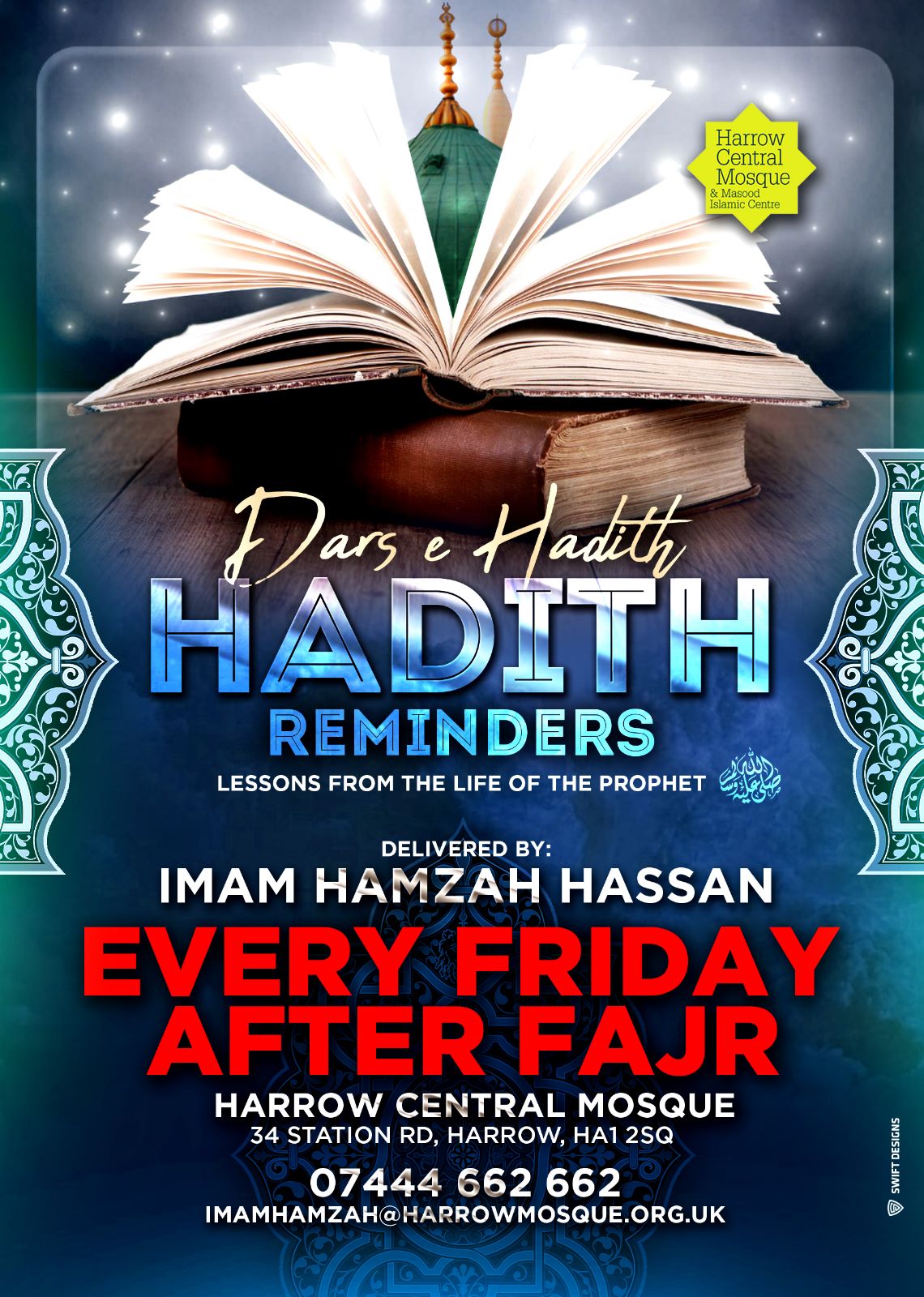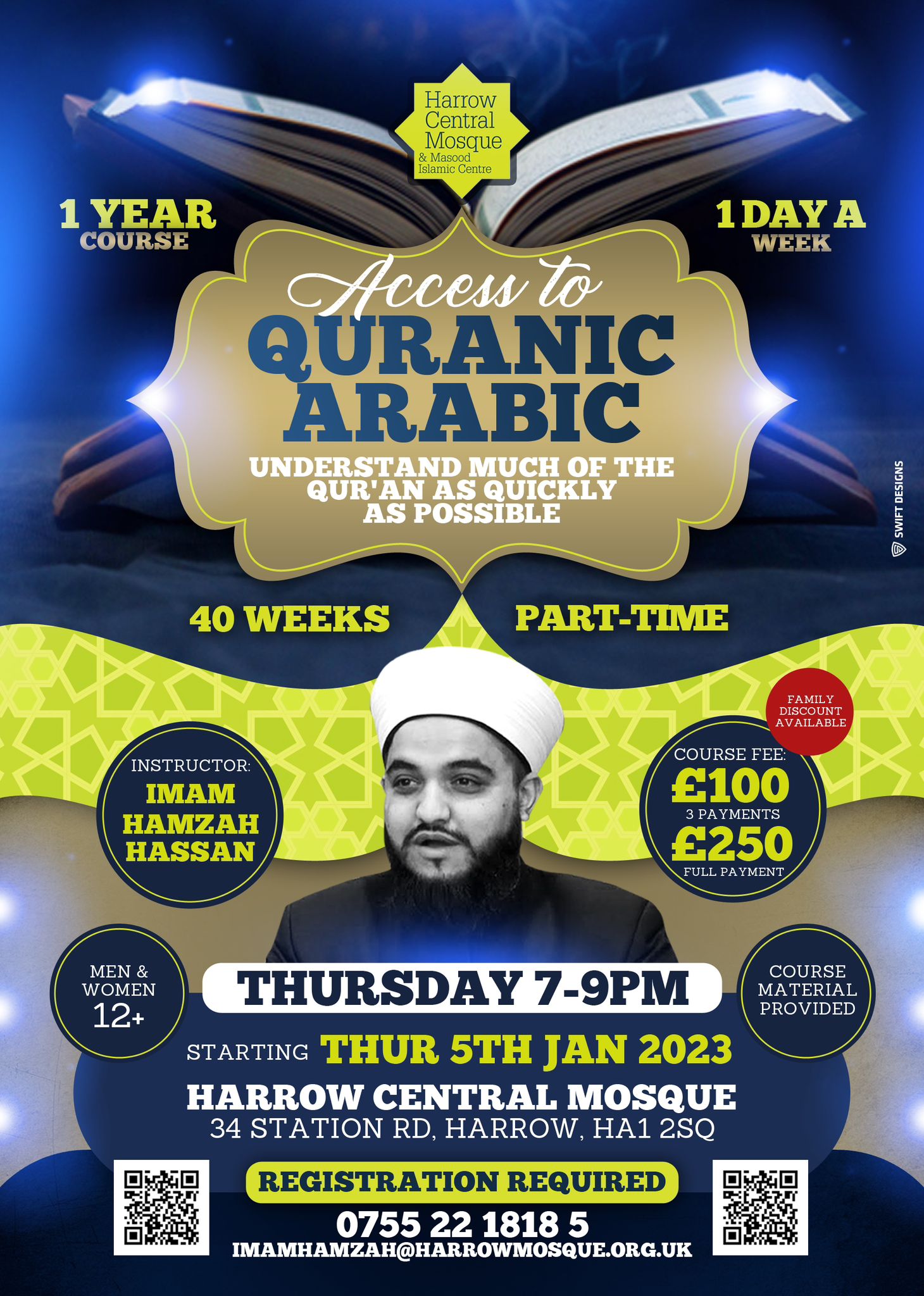 GREAT NEWS
Alhamdulillah we are pleased to announce the starting of our latest course, 'Access to Qur'anic Arabic'.
Do you read the Qur'an without understanding? 
This course introduces the structure and grammar of Qur'anic Arabic using words which frequently occur in the Qur'an allowing students to immerse in the Qur'an and understand much of it.
Each session will conclude with collective Qur'an reading with word by word translation.
Open to Men + Women 12+
(who can read Qur'an)
– A minimum charge of only £3.75 an hour to cover material, refreshments and administrative costs
Limited places
Register now using link below or QR code:
https://forms.gle/aQ62kGwzroyw7p469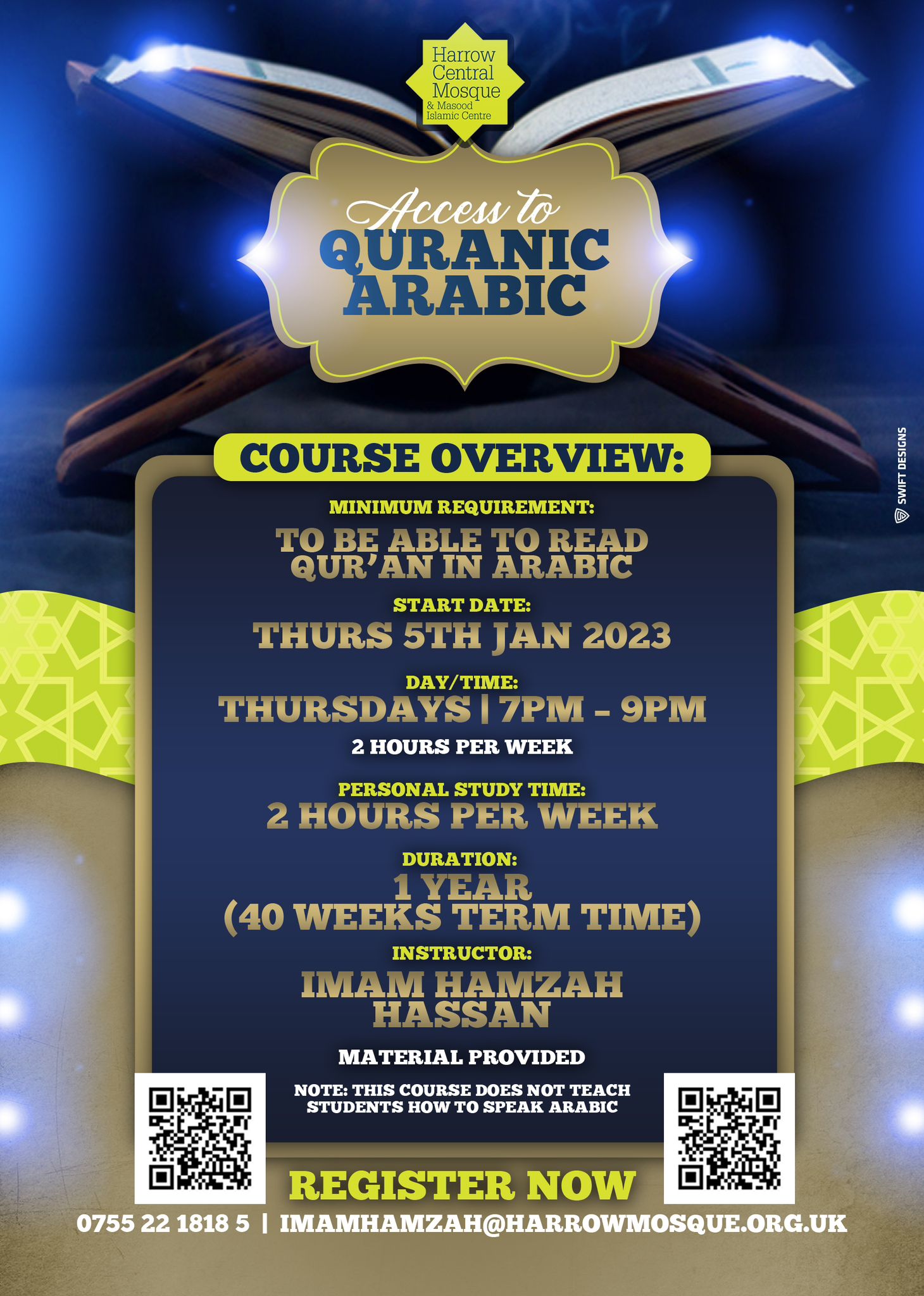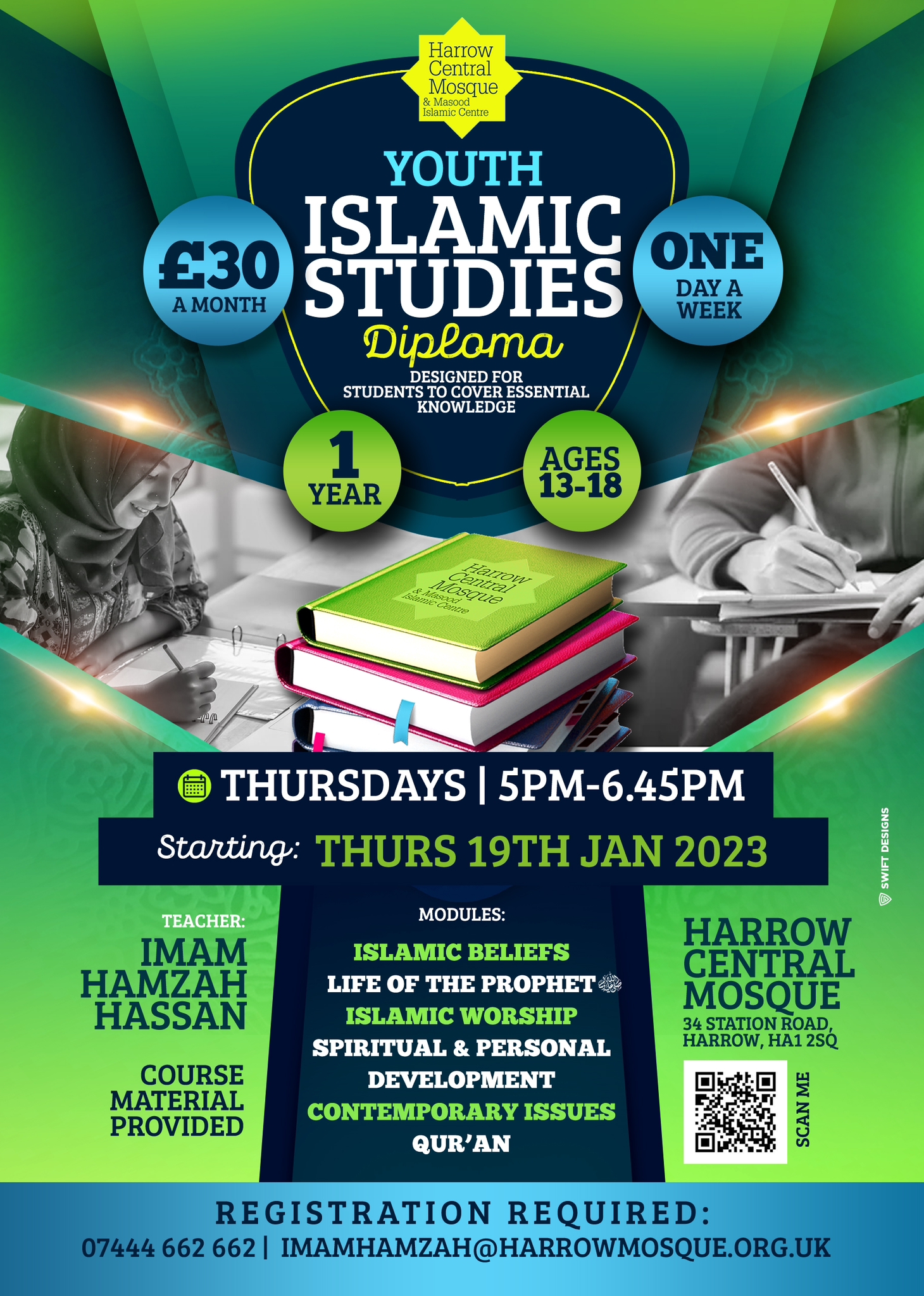 AMAZING OPPORTUNITY.
Harrow Central Mosque presents: 
Islamic Studies for Teens
For Ages 13-18
1 Day a Week (1 year course)
Begins Thursday 19th January 2023
Open to males & females (completely segregated)
Limited Places.
Register now:
https://forms.gle/jZsmbmVB1A98EUYE6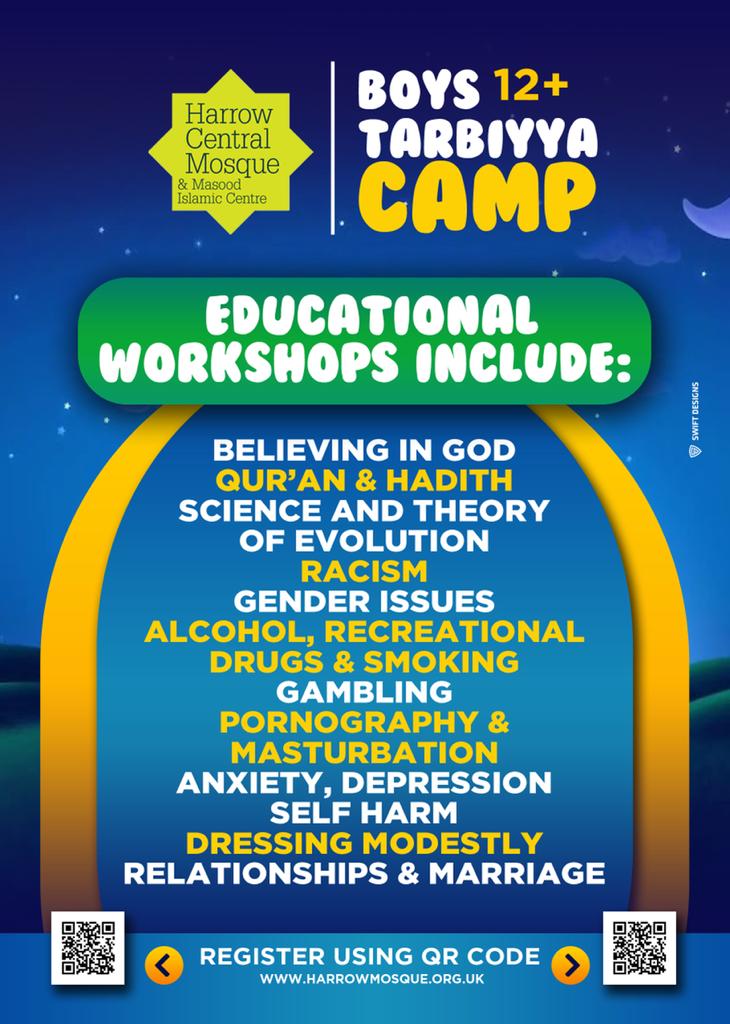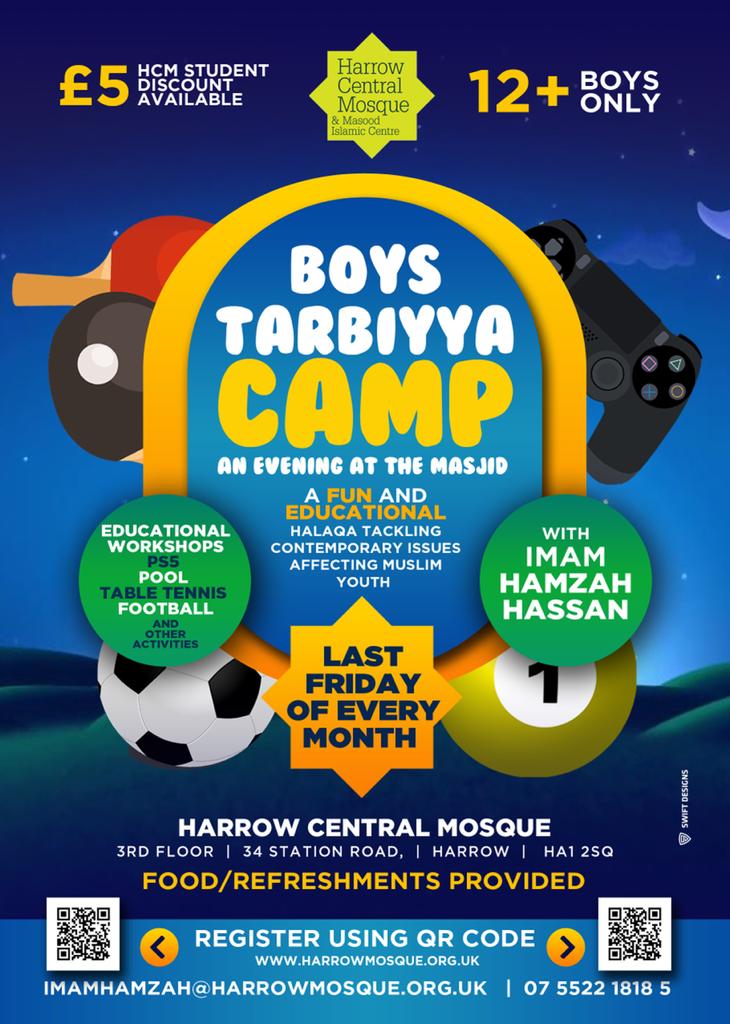 Alhamdulillah it was an amazing start this Monday to our first HCM TOTS session. We look forward to seeing you again in the coming week on Monday.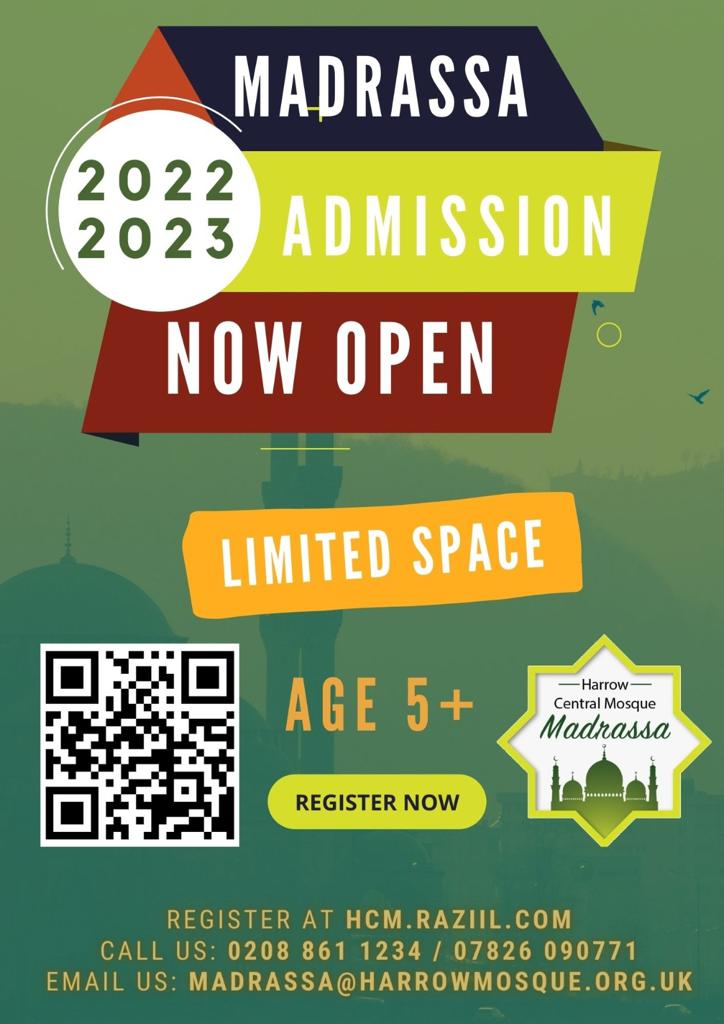 Make 2023 a Year of Change
2023 at HCM
Youth diploma in Islamic Studies 2023 (Ages 13-18)
The youth diploma in Islamic Studies has been carefully designed for young adults aged 13-18.
This 1 year low commitment programme aims to give students the opportunity to study essential Islamic sciences and gain a solid general knowledge of their faith and the necessary legal rulings to be able to live Islam.
Taught in a contemporary setting.
Modules
📘Islamic Beliefs
📕Islamic Worship
📙Life of the Prophet
📗Spiritual & personal development
📘Qur'anic Commentary
📕Contemporary issues
Key information
▪️Every Thursday 5-6.45pm
▪️40 week course
▪️Open to males and females (segregated)
▪️Taught by Imam Hamzah Hassan
▪️£30 (DD 12 payments) or £300 for full year
Further information
For more information email: imamhamzah@harrowmosque.org.uk
Fees policy : fees are due for the place of study and NOT attendance.
Harrow Central Mosque & Masood Islamic Center
34 Station Road, Harrow, London, HA1 2SQ
**Asr times are according to Sunni Hanafi Fiqh i.e Mithl 2.